CUSTOM SKINCARE PHARMACY
BY SINGAPORE DERMATOLOGIST
Custom skincare is actually not a novel concept or requirement. Traditionally, patients with actual skin concerns first visit a dermatologist. This is where they would receive "customised prescriptions" as part of their treatment. It is really more of a psychological shift in mindset that personalised or custom skincare marketing induces in the mind of the consumer. Perhaps, it insinuates that over the counter skincare can be a form of treatment for skin concerns.
Custom Skincare Originated in a Dermatologist's Office
The practice of dermatology is as much an art of the apothecary as it is a science of treatment and diagnosis. This is primarily because of the accessible nature of the skin. As opposed to other organs in medicine, the accessibility of the skin makes it amenable to topical treatment. Prior to the advent of mass produced pharmaceuticals, dermatologists would require on-site compounding facility for titrating different doses of topical steroids, retinoids, moisturising creams and lotions.
This is the basic practice of dermatology: the ability to compound, titrate and dispense the appropriate doses of medications. This is essentially a form of "custom skincare", for various skin diseases such as acne, eczema, rosacea. The trouble with beauty brands claiming to personalise skincare may be in that it can unintentionally cause medical neglect of true dermatological concerns. For example, in the above conditions, it could very well lead consumers to believe that there is no indication for medical care.
What is relevant though, in terms of personalised recommendations of skincare, is the distinction of cleansers for different skin types. An example would be the difference between a cleanser we design for dry sensitive skin versus one for combination or oily skin. The latter would have active ingredients that can stabilize excess oil production. It would also overall have higher astringent properties versus that for sensitive skin types. We recommend emulsion or oil-based cleanser formulas to dissolve debris on skin in individuals with eczema/sensitive skin. This is to minimise disrupting an already dysfunctional skin barrier.
Custom Skincare Pods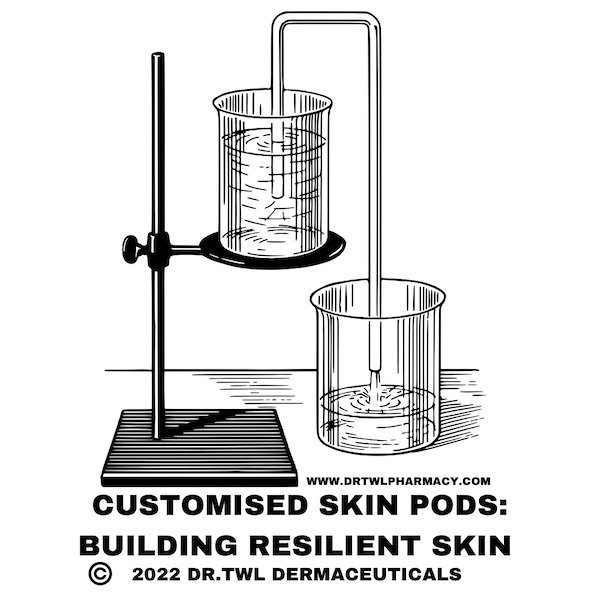 Custom Skincare: Marriage of Art and Science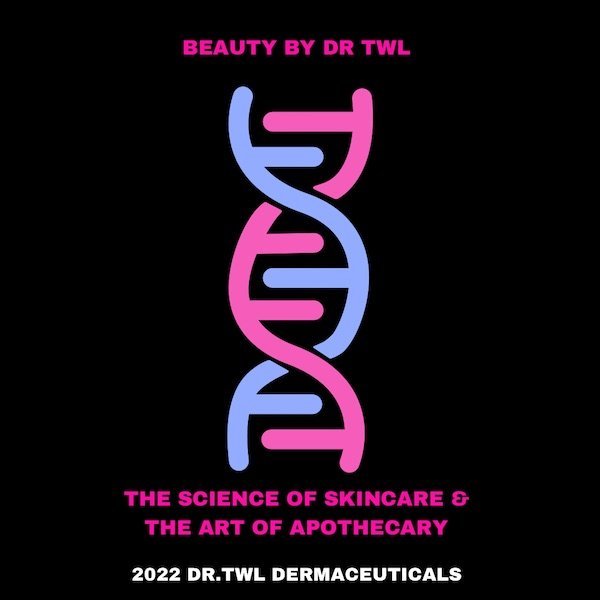 The Custom Mask Bar by Dr.TWL Pharmacy essentially marries the science of skincare catered to the universal qualities of healthy skin and the art of "customisation" or "personalisation". This gives consumers more perceived autonomy in terms of deciding what they want as active ingredients. To me, that is the "fun" part for the consumer. This also goes hand in hand with the public's increasing knowledge about cosmetic science and skin health. That is a positive thing. It is the responsibility of the brand to establish the efficacy, safety and tolerability of these formulations. As a result, while bespoke is trendy and fun, it is not necessarily better.
For the mask bar for example, we select certain rare active botanicals, such as Berberine, a derivative from a Traditional Chinese Medicine herb. This derivative has support from various studies, demonstrating it's utility in treatment of acne as part of our recommendations. In addition, functional dermatology has to be backed up by firstly, rigorous selection of chosen actives for its safety and efficacy, as well as the universal base which allows consumers to "mix/match". Ideally, the base should enhance penetration of these actives and treat barrier dysfunction as well.
Psychological Appeal of Personalised Skincare
The mass appeal of taking personalised or custom skincare as a marketing tool for skincare designed for the individual lies in the fact that it recognizes that the individual can first have special personalized care. This is akin to having their skin "diagnosed", albeit clearly by non-medical personnel, which really isn't a diagnosis at all according to medicolegal definitions. Also, the fact is that many may feel their skin condition may be better addressed with such a promising formula. This is especially if they have had previous negative experiences with the healthcare system.
It is important to note too that this should not replace the actual diagnosis of a skin condition. With this, we are referring to conditions which go beyond just your skin type. Customizing skincare is relevant for skin types, i.e. consumer concerns whether you have dry skin, combination or oily skin. However, please watch out if you have any sign of a skin disease, signs of inflammation, flaking, redness, pus, bumps. These are actually pointing to actual skin pathology. Consequently, we ought to seek the advice of a qualified dermatologist, above any visit to an aesthetician or parlour.
Custom Skincare Fads
Most if not all of these conditions will have to be diagnosed and treated with medications. Consequently, here's something to note: skincare for this group of individuals would fall under those for the dry or sensitive skin types. This is the level of personalization that will actually be evidence-based, practical and useful without misleading the consumer. I feel that it is definitely a psychological plus point to consider that skincare brands are making skincare with the needs of various consumers in mind.
Fact: Custom Skincare Should Still Be Universally Tolerable
In addition to the above, it is important to note too that human skin is universal. Other than the distinction between skin types, one should be aware that well formulated cosmeceuticals are actually tolerable by all skin types, and also shows good efficacy when examined in a clinical study.
Consumer Mindset & Cost-Value Justification