MASK BAR MEMBERSHIP
Sign up for the mask bar membership to receive complimentary subscription access to Dr. Teo Wan Lin's
Dermatology Masterclass Series, covering the key concepts in skincare according to dermatological science.
Fancy a "Skin & Hair Gym" membership designed by a dermatologist? The 360° Conscious Mask Bar is a gender neutral self-care concept centred on a universal compact Home Mask Bar System, with hyperpersonalised cosmeceutical essence vials delivered on a 3-monthly subscription basis right to your home. The energy-efficient 4L Mask Bar is designed to toggle between optimal preset temperatures of 8°Celsius for anti-inflammatory cold therapy and 55°Celsius for relaxing thermal therapy for scalp and hair treatment.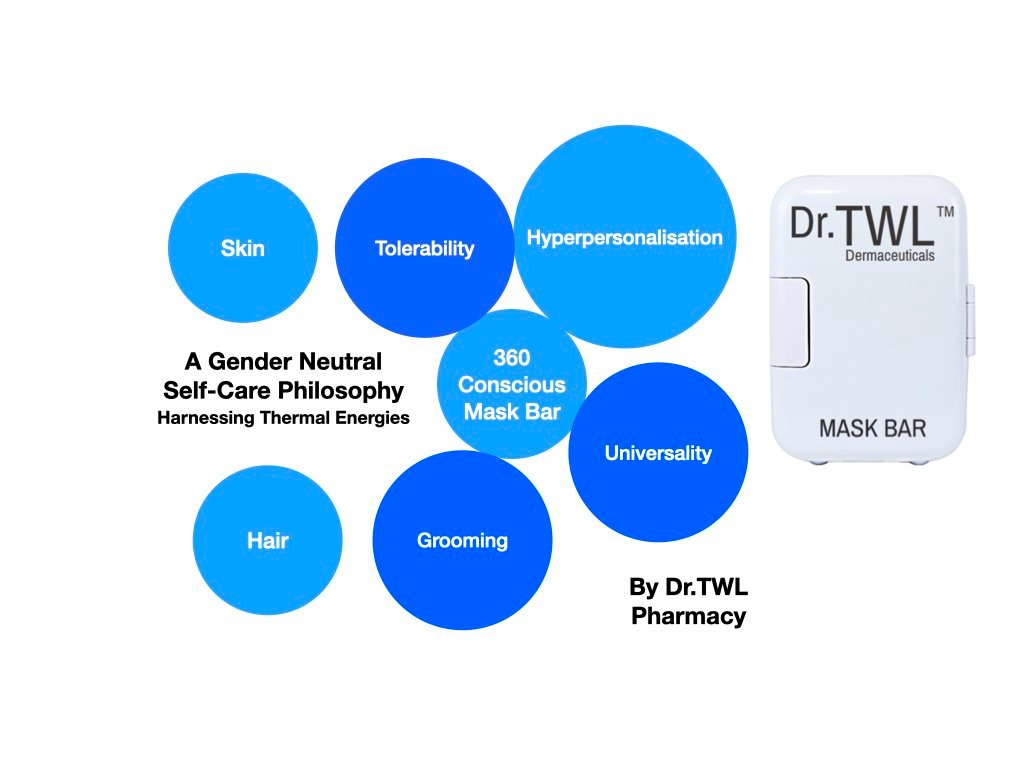 Emulsion tech is fused with a washable textile cosmeceutical, the MoistureMaxTM mask, a 100% biodegradable polysaccharide material to increase transdermal delivery. Track your #skingoals with bioelectric impedance analysis that detects transepidermal water loss, elastin and ceramide levels in skin.
Dr.TWL Pharmacy, a skincare e-pharmacy processes your skin and concerns with a dermatologist-designed AI system that integrates teledermatology and functional medicine, before your prescription is sent out by a dermatology physician assistant.
Skincare Conversations – Sustainable Beauty
"The 'tolerability' of cosmeceuticals directly influences its effects on skin. Most of my patients have transitioned to a retinoid/hydroquinone-free topical regimen, relying instead on functional botanical actives, in a highly tolerable oligopeptide base. Oligopeptides synergise with LARECEA, an extract of brassica oleracea, to enhance beneficial cell activity for DNA repair," board-certified dermatologist Dr. Teo Wan Lin.
Hop on the members-only skincare conversation on our Telegram chat @drtwlpharmacy with updates on the latest dermatology masterclasses for skin and hair.
Sign up for Mask Bar Membership here.