Botox Alternative:
Acetyl-Hexapeptide 8

Skincare Botox Alternative: Acetyl-Hexapeptide 8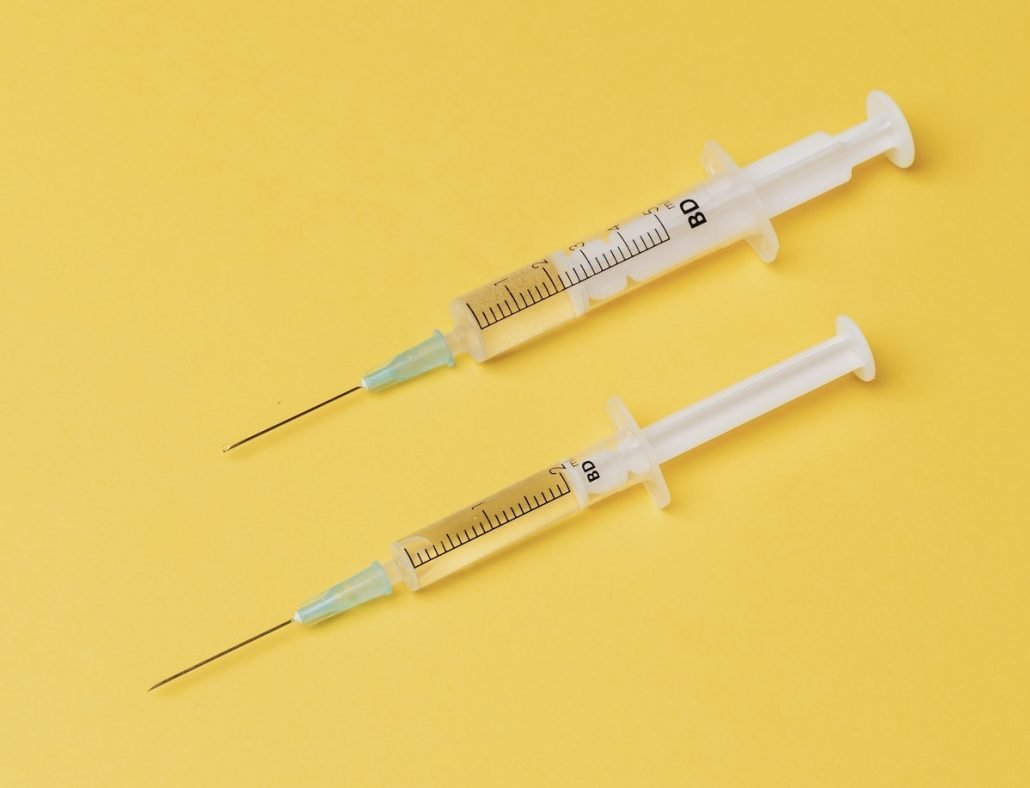 Acetyl-Hexapeptide 8, a synthetic BOTOX alternative, has anti-wrinkle, collagen stimulation and moisturizing properties. In this ingredient spotlight series, we will go through the benefits of ingredients you can find in your skincare formulations – starting with the benefits of Acetyl-Hexapeptide 8 for the skin.
What is Acetyl-Hexapeptide 8?
Commercially known as Argireline, Acetyl- hexapeptide 8 is made from a protein found in BOTOX. It is used in a wide range of cosmetic products to tighten the skin and improve the appearance of wrinkles. In short, with repeated facial expressions, the face contorts based on the contraction of the muscles beneath the skin, therefore causing wrinkles.
How does Acetyl-Hexapeptide 8 work as a Botox alternative?
Acetyl-hexapeptide 8 reduces wrinkles by stopping messages from the brain, causing facial muscles to contract with less force. This reduces the underlying cause of fine lines and wrinkles and works in a similar way as BOTOX. Additionally, Acetyl- hexapeptide 8 does not have to be injected into the skin. Thus, this makes it a far more safer BOTOX alternative that can help to achieve that youthful look. Over time, Acetyl-hexapeptide 8 prevents the skin from forming new wrinkles as well as improves wrinkles.
Is Acetyl-Hexapeptide 8 safe and effective as a Botox alternative?
Generally, it is suitable for all skin types except for those who have an identified allergy. Furthermore, Argireline-based creams can be quite effective. To illustrate, users of Argireline-based serums noticed an improvement of 30% reduction in fine lines and wrinkles. Additionally, Argireline is shown to have a total anti-wrinkle efficiency of 48.9% in 60 patients in a randomized study by Wang, Y. conducted in 2013. In particular, this study also showed that when the same test was performed on mice, Argireline caused significant improvement in skin tissue and increased amounts of Type I collagen fibres.
Main skin benefits of Acetyl-Hexapeptide 8:
Non-invasive Botox Alternative
To begin with, Traditional BOTOX is the most well-known anti-wrinkle treatment, however, it has some disadvantages. Firstly, one has to deal with the instant results of BOTOX for at least 3 months. Secondly, one has to set aside time to visit a dermatologist to inject the BOTOX as well as follow all of the aftercare steps. Conversely, Acetyl-Hexapeptide 8 works as a BOTOX alternative, allowing you to effectively treat and prevent wrinkles from the comfort of home, with a lot more control over the outcome. The effects are almost instant as well, you will be able to see a clear reduction in deep wrinkles on your face. Hence, including Acetyl-Hexapeptide 8 in your daily routine is recommended as it would help prevent deeper wrinkles from forming over time and achieve fresh-looking skin.
Collagen stimulation
Collagen production reduces as we age and is responsible for the elasticity and firmness in the skin. However, Acetyl Hexapeptide-8 is able to promote skin's natural production of collagen-I, a crucial protein found in more than 85 percent of the facial skin. Hence, providing rapid firming and lifting results.
Moisturizing effects
Dehydration is a sign of aging, the skin loses its ability to produce hyaluronic acid as we age. Specifically, Hyaluronic acid is a molecule responsible for holding moisture in the skin. Likewise, Acetyl hexapeptide-8 has hydrating abilities and helps to draw moisture into the skin, producing radiant, hydrated, and rejuvenated skin.
How Acetyl-Hexapeptide 8 can be included in your skincare:
Anti-Wrinkle Serum
Oligopeptides is a notable active ingredient for anti-ageing, which is included in the Oligopeptide vegetal capsules in the form of argireline. Coupled with clinically proven anti-ageing properties, these Oligopeptide capsules are able to relax facial tension lines. Therefore, this results in less noticeable fine lines and wrinkles, making it an attractive alternative to Botox therapy.
Sunscreen
Wearing a sunscreen that is broad-spectrum helps to protect your skin from premature ageing and skin cancer. Furthermore, SPF only measures protection against UVB, therefore it's important to wear a broad-spectrum sunscreen which blocks both UVA and UVB rays. To illustrate, these are two types of ultraviolet radiation that the sun emits. In short, UVA rays mainly causes premature ageing while UVB rays is mainly responsible for sunburn. The SunProtector™️ has SPF 50/PA+++ and is broad-spectrum, being an ideal choice of sunscreen for skin protection. Furthermore, this sunscreen contains oligopeptides for skin repair, and Acetyl-hexapeptide 8 for lifting.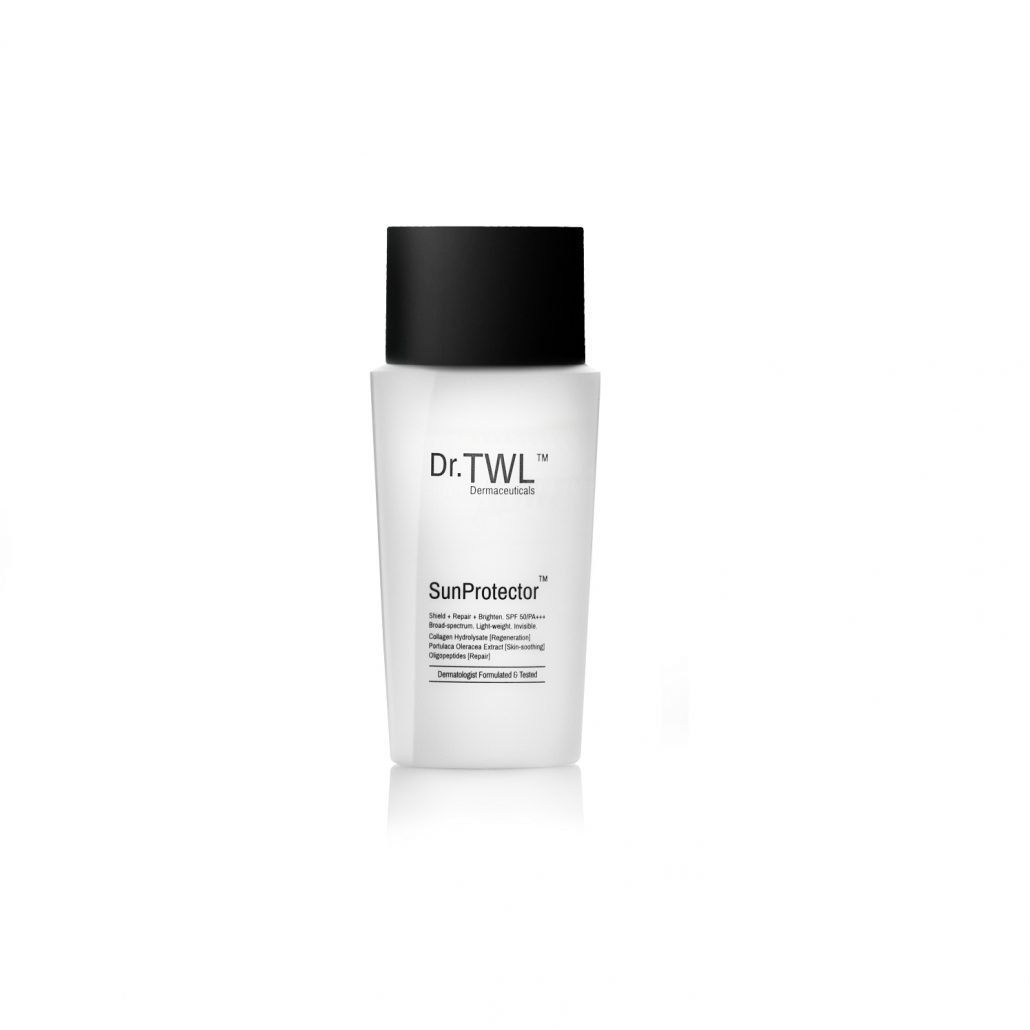 Anti-Wrinkle Patches
The QRASER patches are uniquely engineered with several properties which are beneficial for preventing the growth of bacteria, improving the appearance of acne scars, creating a healthy skin microenvironment. They also have anti-wrinkle and skin tightening abilities that help the balance of growth factors in the skin, stimulating collagen production.
References:
Ruiz, M. A., et al. "Evaluation of the anti-wrinkle efficacy of cosmetic formulations with an anti-aging peptide (Argireline®)." Ars pharm 50.4 (2010): 168-176
Argireline – The Dermatology Review. The Dermatology Review. https://thedermreview.com/argireline/. Published 2021. Accessed May 10, 2021.
Grosicki M, Latacz G, Szopa A, Cukier A, Kieć-Kononowicz K. The study of cellular cytotoxicity of argireline – an anti-aging peptide. Acta Biochim Pol. 2014;61(1). doi:10.18388/abp.2014_1919
Wang Y, Wang M, Xiao X, Pan P, Li P, Huo J. The anti wrinkle efficacy of synthetic hexapeptide (Argireline) in Chinese Subjects. Journal of Cosmetic and Laser Therapy. 2013:1-24. doi:10.3109/14764172.2012.759234
https://drtwlpharmacy.com/wp-content/uploads/2021/05/pexels-karolina-grabowska-4210557-2.jpg
916
1198
Jolene Tan
https://drtwlpharmacy.com/wp-content/uploads/2019/11/Pharmacy-Logo-1-300x97.png
Jolene Tan
2021-05-17 20:22:23
2021-05-24 11:40:02
Botox Alternative:
Acetyl-Hexapeptide 8