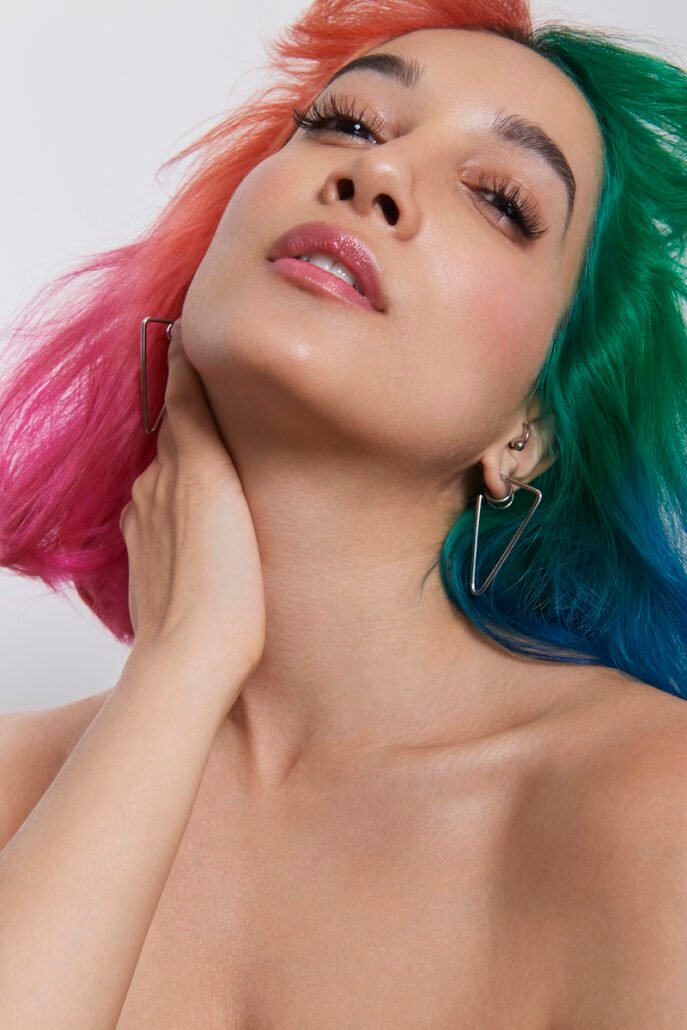 INFINITY PALETTE
BEAUTY & BURLESQUE
BY SUKKI MENON
1 JANUARY 2021
What is your idea of beauty?
For me, beauty is something which emanates from within. You can use all the products in the world, but you have to start with that base of inner beauty to radiate out. I think the concept of beauty has also changed. In the past beauty was seen as something very much feminine to be objectified, but now with so many people redefining what beauty is, I think it's shifted to be something which we can, and should, feel about ourselves, irrespective of the voyeur.
What's your take on how the beauty industry is now and how we can play a part to shape it towards a better, more sustainable future?
Sukki wears P7 shade of PINK. Try on Sukki's Infinity Lip Stain with our magic mirror here.
Play with your personalized shade of pink with our virtual lip stain mixer.
I think we're in an era of far more conscientious living, whether it's in how we treat the environment and/or how we treat ourselves. The beauty industry has evolved to reflect this, which is something I'm personally passionate about. I think it's a responsibility of all of us to ensure that we treat the planet in the same way we'd want our bodies to be treated. Be that by supporting cruelty free and sustainable products, or by cutting down on waste; whatever we can do as individuals matters.

As a public figure—plus in your line of work you do face certain pressure to upkeep an image, how do you view this?
There's definitely pressure in my industry to "look good," but I think it's important to teach young girls or boys that looking good isn't just about what's on the outside, it's about taking care of your general wellbeing. I also try to be as real as possible when I'm putting content out there – of course there's an expectation to look polished, but I think it's unrealistic to give the illusion that we're perfect! No one is. I suppose in a way our imperfections are actually what make us perfect.
About Sukki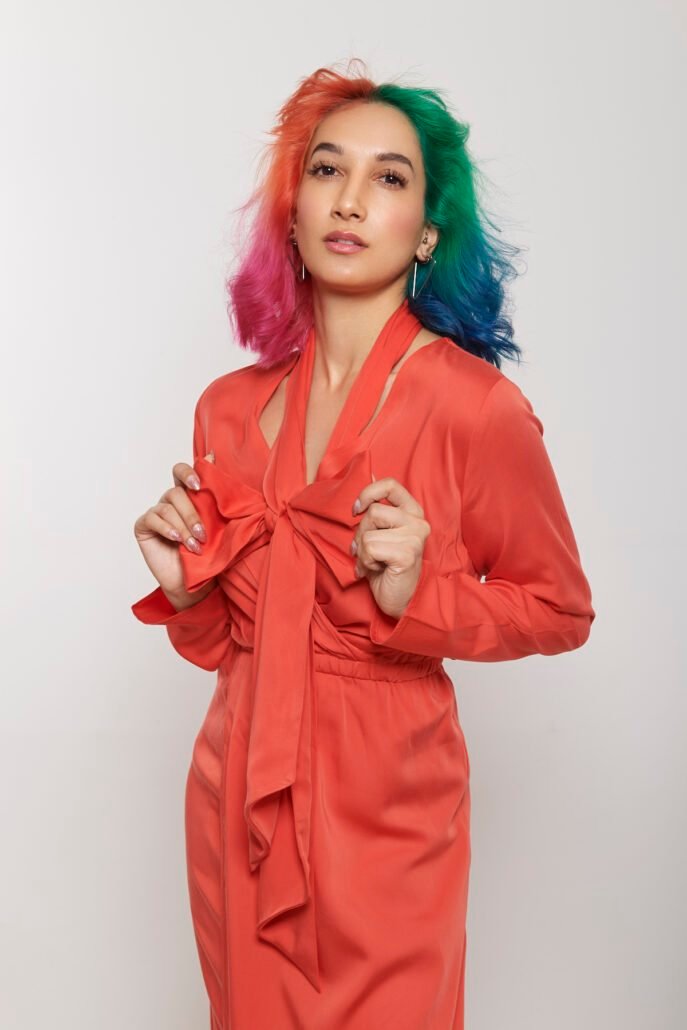 Mashable referred to her as "the kind of person who electrifies the internet", Facebook chose her to represent "what International Women's Day was all about", and with fans including Cherie Blair, Bill Gates and Desmond Tuttu, whom described her work as "wonderful," her move to the small screen with NETFLIX in the first ever global docu-series with an all Asian cast, "Singapore Social," is the perfect platform for a television debut.
Known as Singapore's first international Burlesque Artist, Sukki gained worldwide recognition by becoming the first woman to perform a full legal burlesque show in Singapore in January 2015 after four years of campaigning.
Sukki's work as a role model for Asian women and men in the Arts saw her shortlisted for the Asian Women of Achievement Awards in London, during which she was praised by both founder and chair, Pinky Lilani CBE DL and the BBC's Reeta Chakrabarti. Her outstanding achievements lead to an Invitation to Buckingham Palace, the first Burlesque Artist to be invited for tea by the Royal Household – firmly securing her position as a trail-blazer.
Starting her professional career as a Burlesque Artist in 2013, by July 2015 Sukki had been inducted into the Burlesque Hall of Fame, for being a "Mover, Shaker & Innovator" in the world of Burlesque. Her lavish, quirky and elaborate performances and costumes bring a modern twist to the theatrical Italian Art.
In 2016 Sukki was nominated and shortlisted for the United Nations Women's He For She Awards, leading to further international recognition by the BBC, and a string of engagements for high profile clients and brands including London Fashion Week, DFS and Samsung. By 2017 she had amassed a large and loyal following as both an Artist and a Global Ambassador for The Sharan Project, a charity providing support for vulnerable women.
In 2017 she opened her debut show in Los Angeles at The Peppermint Club with guest and supporter, legendary music producer David Foster who described her as "so deserving" and "going all the way." At the end of 2017 Sukki accepted the Generation T Award for being one of the top 50 most influential people changing and shaping society in Singapore.

In 2018 she joined the Women of the Future Awards alumni presenting consecutive awards to the next generation of talent making a difference. Later that year she went on to perform the first burlesque show in a Government building in Singapore at the National Museum of Singapore and was celebrated as "Singapore's First Burlesque Artist in Hollywood."
In 2019 she announced her television debut for NETFLIX, with "Singapore Social," cementing both her versatility and star power on screen and off.
Sukki Menon is featured in Conscious Beauty by Dr.TWL Dermaceuticals – a chronicle of the ageless tale of beauty. Conscious beauty is available on Amazon Kindle and at www.drtwlderma.com. 100% of proceeds go to our nominated charities Action for AIDS Singapore and the United Nations World Food Program.
SHOP
https://drtwlpharmacy.com/wp-content/uploads/2020/12/Empowered-Beauty-Feature.jpg
566
500
Justin Teo
https://drtwlpharmacy.com/wp-content/uploads/2019/11/Pharmacy-Logo-1-300x97.png
Justin Teo
2020-12-30 12:01:53
2021-01-12 17:40:45
BEAUTY & BURLESQUE