Rice Bran for Skin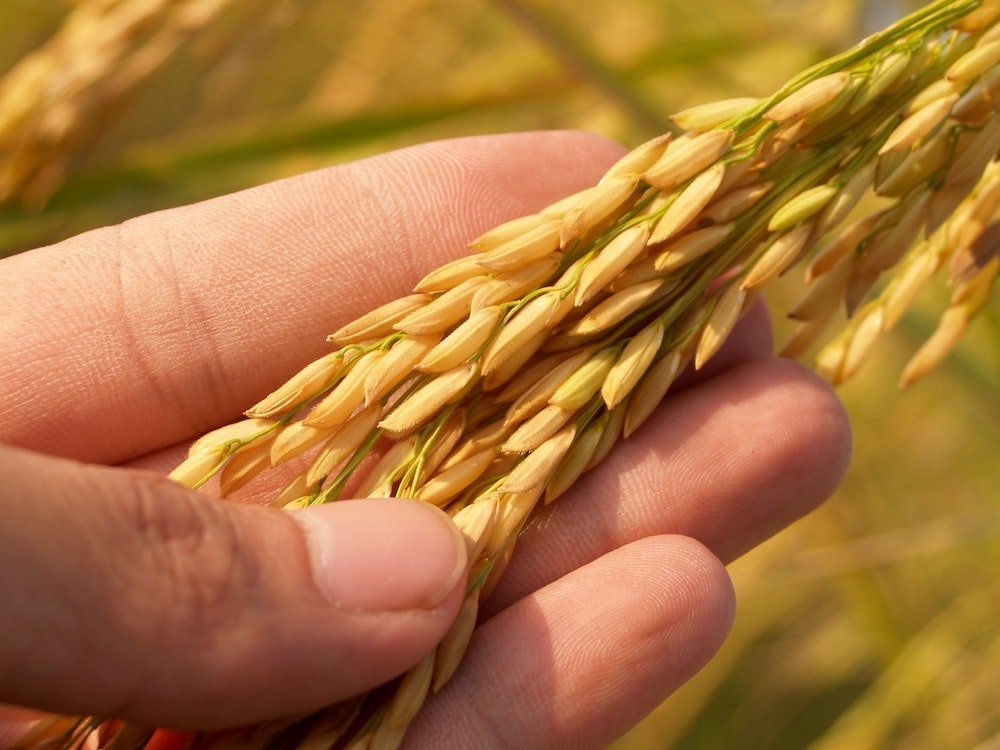 Rice bran, or Oryza Sativa, in your skincare are potent antioxidants, protect the skin from UV rays, and helps to lock in moisture. In this ingredient dictionary series, we will go through the benefits of ingredients you can find in your skincare formulations – starting with rice for skin.
What is Rice Bran?
A predominant staple of many countries in the world, rice provides more than 20% of the calories consumed by humans worldwide. Rice bran, the outer layer of the whole brown rice kernel, is often considered a byproduct of rice processing. It is often discarded as waste or animal food. However, rice bran has high amounts of useful nutrients, including proteins, fats, dietary fibres, antioxidants, and many more. Rice bran oil, or Oryza Sativa, is derived from the hard, outer layer of rice – the bran.
Rice bran has been used for centuries in Japan as a key ingredient in cleansers, toners, and bathing soaps to keep the skin smooth and refreshed. Historically, Japanese women have used the leftover water from washing rice in the baths to soothe and soften their skin. Turns out, we can learn a thing or two from the Japanese, as many studies show that rice bran for skin has many benefits.
Here are the benefits of rice for skin: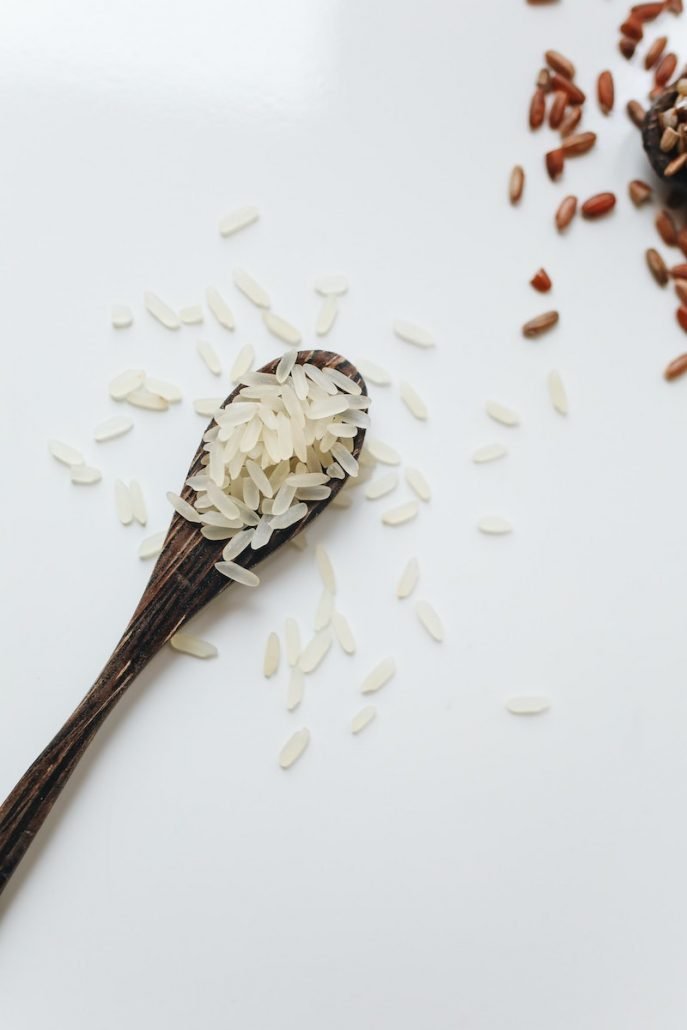 Potent antioxidants
Rice bran contains Gamma Oryzanol, a potent antioxidant that has a mixture of sterols and ferulic acids. "These compounds have anti-inflammatory properties, tamping down redness, itchiness, and swelling. Furthermore, studies have shown that gamma oryzanol can intercept UV rays at the skin's surface. This slows the process of melanin pigmentation, thus reducing dark spots," Dr. Teo Wan Lin.
It is also able to protect the skin from free radicals and oxidative stress. Free radicals are harmful compounds in the environment that can cause oxidative stress to our skin. Oxidative stress occurs when free radicals combine with oxygen, and the free radicals are greater than the body's ability to detoxify them. In response, your body will secrete enzymes that can break down the collagen and elastic fibres in your skin. In short, rice bran contains antioxidants that can protect the skin from this process, making your skin look more youthful.
Protects from sun damage
Apart from containing Gamma Oryzanol, which is often in sunscreens because of the aforementioned properties above, the numerous minerals and nutrients in Rice bran can also help prevent photoaging from sun exposure. Photoaging, another word for sun damage, rears its head in the most UV-exposed areas of your body – your face. UV-exposure stimulates skin inflammation. This makes your skin cells secrete enzymes that break down the collagen and elastic fibers that keep your face looking firm and youthful.
Furthermore, multiple studies performed on mice have shown that rice bran prevented photoaging signs through inhibiting wrinkle formation It also prevents UV induced water content loss from the skin. When applied on the skin, rice bran has powerful effects in protecting your skin from the harmful rays of the sun, eliminating fine-lines and wrinkles.
Locks in moisture
Rich in fatty acids and squalene, rice bran can help to keep the moisture locked into your skin. Fatty acids are the building blocks of the membrane of our skin, protecting our skin's barrier while keeping it hydrated. Similarly, oleic acid, an Omega-9 fatty acid locks in our skin's moisture and protects the skin from pollution and other environmental elements. This fatty acid also has anti-inflammatory properties, helping our skin retain its firmness and elasticity. Squalene is a lipid we find naturally in our skin. In short, it is an emollient, and acts as a natural moisturizer – hydrating and maintaining the barrier of our skin.
Rice bran is known for its ability to cleanse, soothe, hydrate, moisturize. This makes this ingredient something to look out for when choosing your products. 
Listen to Dr. Teo's podcast on collagen supplements here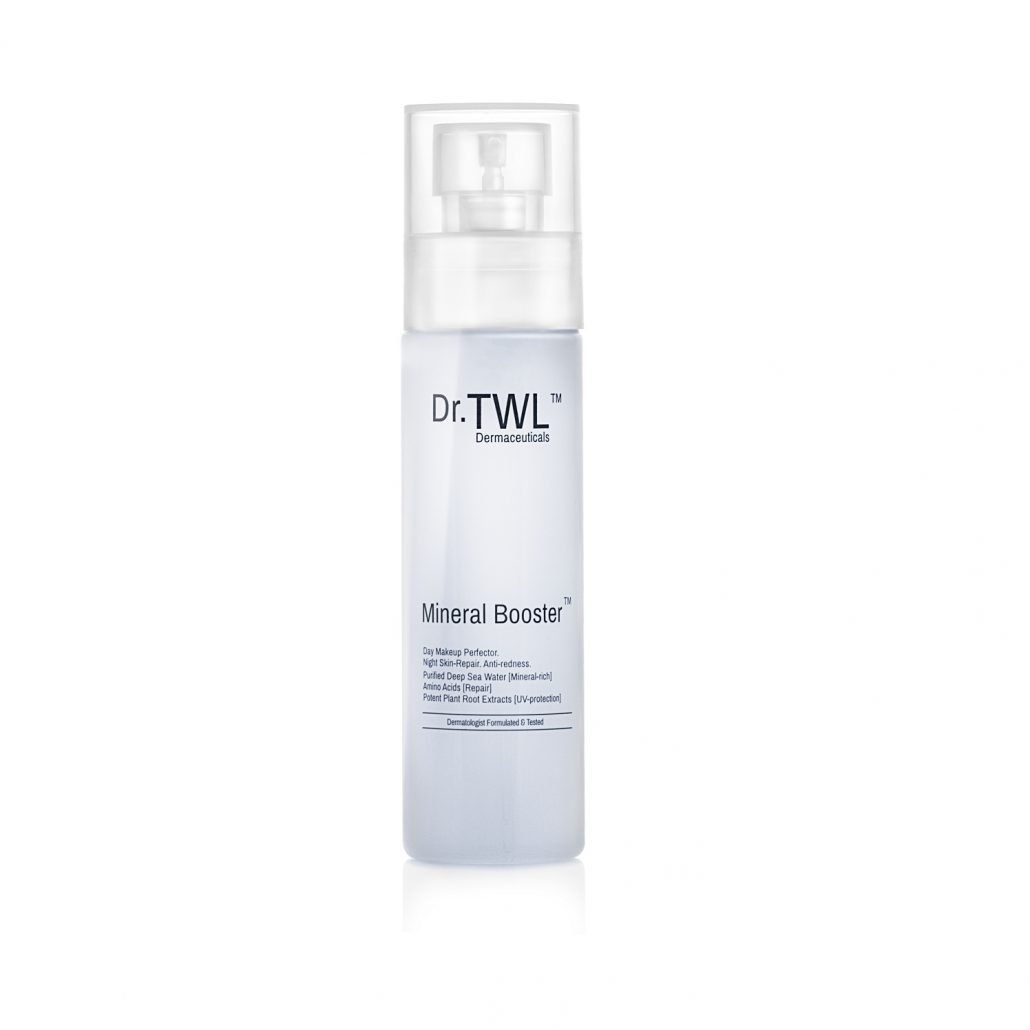 The Mineral Booster is a dual function refreshing mist to increase absorption of skincare at night, for a perfect look with make-up & during touch-ups in the day. Contains skin-calming & repairing active ingredients including precious rice bran extract, suspended in a purified deep sea water mist.
References:
Choi, S. I., Jung, T. D., Cho, B. Y., Choi, S. H., Sim, W. S., Han, X., Lee, S. J., Kim, Y. C., & Lee, O. H. (2019). Anti‑photoaging effect of fermented agricultural by‑products on ultraviolet B‑irradiated hairless mouse skin. International journal of molecular medicine, 44(2), 559–568. https://doi.org/10.3892/ijmm.2019.4242 [Pubmed]
https://drtwlpharmacy.com/wp-content/uploads/2021/03/pexels-pixabay-164504.jpg
750
1000
Chelsea Ng
https://drtwlpharmacy.com/wp-content/uploads/2019/11/Pharmacy-Logo-1-300x97.png
Chelsea Ng
2021-03-15 10:44:34
2021-04-07 12:13:53
Rice Bran for Skin