Edible Lipstick with
Cosmeceutical Benefits
EDIBLE LIPSTICK WITH
COSMECEUTICAL BENEFITS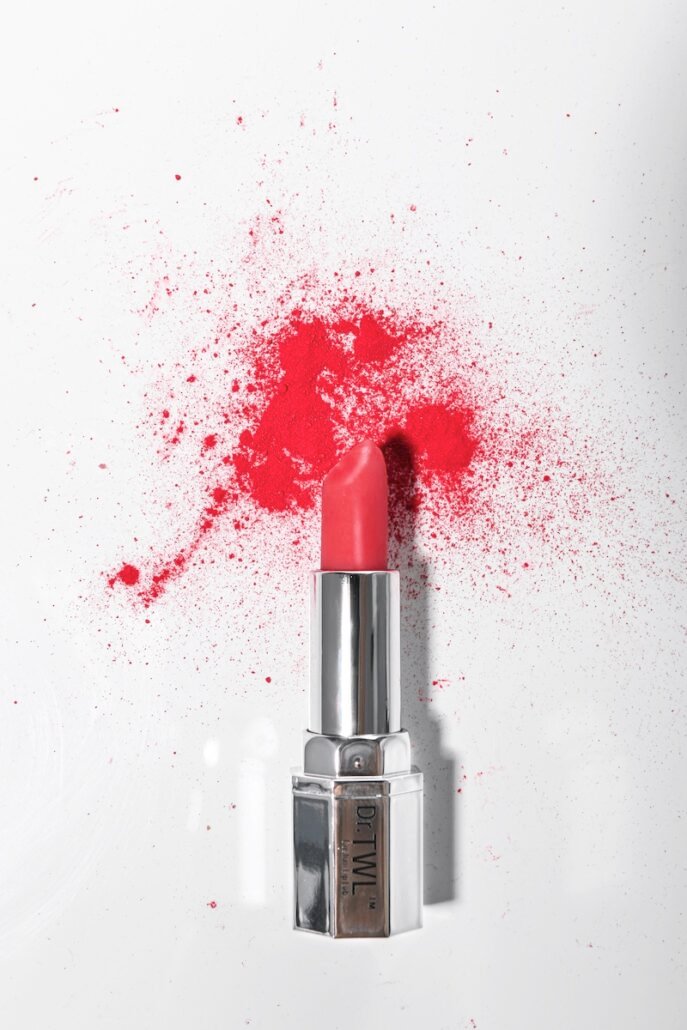 Dr. TWL Lip Lab is the sole dermatologist-developed lipstick laboratory worldwide which houses the most comprehensive range of anti-ageing lip products. These are with a 100% edible lipstick base and customisable to every finish on site by our in-house colour scientists. We incorporate bioactive lip cosmeceuticals like phytoceramides, our proprietary #DNALIP formula – originating from pure Salmon Roe DNA, into each customisable lipstick, for anti ageing and lip care.
As a leader in lipcare-lipstick formulation with extensive R&D headed by an accredited dermatologist and a pharmaceutical engineer, Dr.TWL leads the trend of lip cosmeceuticals making its way into edible lipstick formulas and traverses the skincare-makeup concept. The signature LipSerum Stick launched in October 2019 .
"We consider the skin on the lips a mucosal area consisting of stratified squamous epithelium. It is much thinner than the rest of skin, readily absorbs topicals and prone to irritation, dryness and sensitivity. Constant dry, cracking lips is a medical condition – cheilitis, which is a form of lip eczema. This can be due to underlying eczema, intake of medications such as isotretinoin for acne, and also external environmental factors such as harsh cleansers, low environmental humidity and use of inappropriate lip products," explains dermatologist Dr. Teo Wan Lin.
Lipstick Constituents
Additionally, harmful ingredients in lipsticks, unlike in other cosmetics, involve ingestion. Whilst some degree of FDA/HSA regulation does exist for banned, overtly toxic ingredients, most commercial lipstick formulas contain several chemicals that you certainly wouldn't want in your "lipstick diet".
"The evolution of the clean beauty trend is somewhat controversial. This is because it is necessary for most liquid formulas to include chemical preservatives in order to prevent harmful microorganism growth and ensure efficacy of the product. There is a definite value though, in a lipstick formula to be based off an edible concept, as we directly ingest lipstick. The mucosal skin is also more permeable to topical absorption. This can be harnessed via cosmeceutical actives that work on repairing the lip barrier," adds Dr. Teo.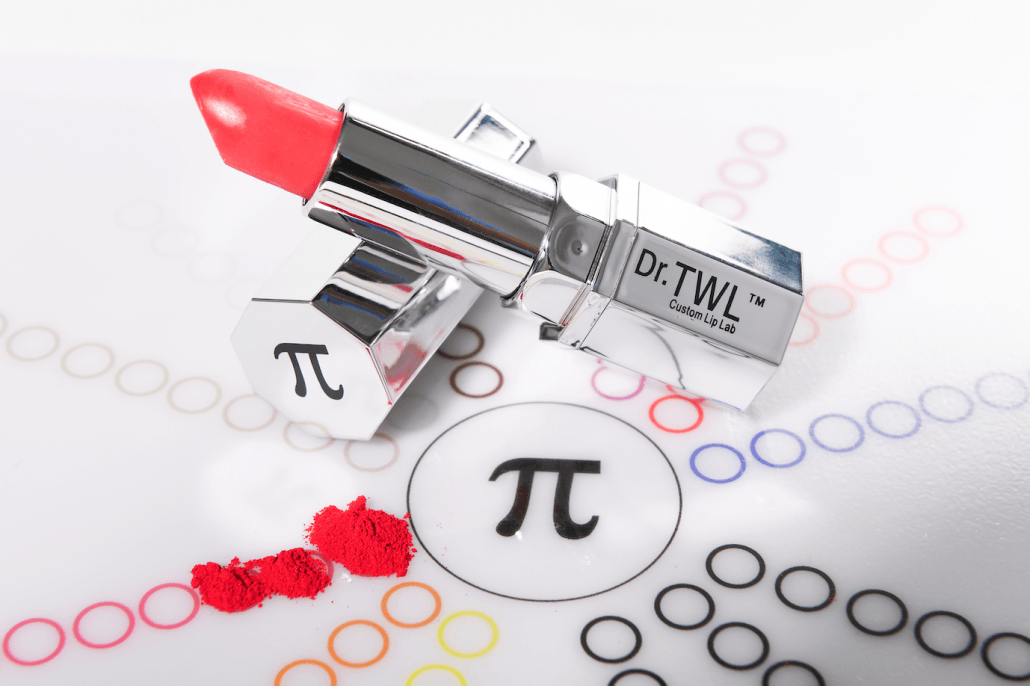 The gold standard of emollient therapy has moved towards what is termed a Prescription Emollient Device, or PED for short. The lip treatment base by Dr.TWL has a phytoceramide-dominant formula which directly repairs the lip barrier. It also reduces fine lines and wrinkles, preventing age-related loss of lip volume. This edible lip serum comprises a 100% food-derived formula in a microcrystalline solid base with Vitamin E as an anti-oxidant preservative.
Hazardous Metals
Independent research reports that many cosmetic lip products do in fact contain harmful levels metals. They include chromium, lead, aluminum, cadmium, as well as several other metals toxic to the human body1. "These metals are obviously not part of the lipstick formula, but enter simply as a result of environmental contamination in the process of lipstick manufacturing via bulk pigments used," shares the dermatologist Dr. Teo.
The custom edible lipstick compounding concept is one solution. This is because we use small batches of mineral pigments which the FDA approves and regulates to ensure purity and minimise contamination. Some environmental metal contaminants found in lipsticks by the Berkeley research group in 2013 included chromium, a known carcinogen, continuous exposure of which results in long term health effects.
Ingestion of toxic chemicals
Methylparabens are widespread in skincare formulations. They are currently regarded as safe, but may not be equally safe when ingested in a lipstick formula. The European Union restricts the use of Methylparaben due to potential carcinogenicity and disruption of the endocrine system. It is currently labelled as "high hazard" under the Cosmetics Database.
Propylparaben is a common cosmetics ingredient that can irritate skin and eyes or cause reactions in those who are allergic. Some studies have also raised concerns about endocrine disruption, cancer and other toxic effects. It is rated a "moderate hazard" by the Cosmetics Database. Retinyl Palmitate, a synthetic form of vitamin A is a common lipstick ingredient that functions as an anti-oxidant. There are certain risks for use in pregnancy and concerns over long term health effects such as carcinogenicity.
The most notable lipstick contaminant, lead, a potent neurotoxin, needs no introduction. The current FDA stand is that it is difficult to regulate the content of lead between individual lipstick brands, and up to the manufacturing company.
"Edible cosmetics are especially relevant in lipsticks – and is one of the key concepts the Custom Lip Lab," founding dermatologist Dr. Teo Wan Lin.
The Unique Pi-Effect
The unique finish of our LipSerum Stick— attributed to the Pi-Effect, combines the individual refractive properties of micro-crystals to achieve an iridescent shimmer depending on various lightings. These microcrystals release pigment and active ingredients upon contact with body temperature, melting into a comfortable and lightweight, smooth, protective lip oil.
The solid-state crystals prevent bacterial growth, and are protected by an all-natural antioxidant Vitamin E. This is ideal for those who want a natural looking finish in real life, yet have different requirements for its intensity on pictures and videos.
1Liu S, Hammond SK, Rojas-Cheatham A. Concentrations and potential health risks of metals in lip products. Environ Health Perspect. 2013 Jun;121(6):705-10. doi: 10.1289/ehp.1205518. Epub 2013 May 2. PMID: 23674482; PMCID: PMC3672908.
SHOP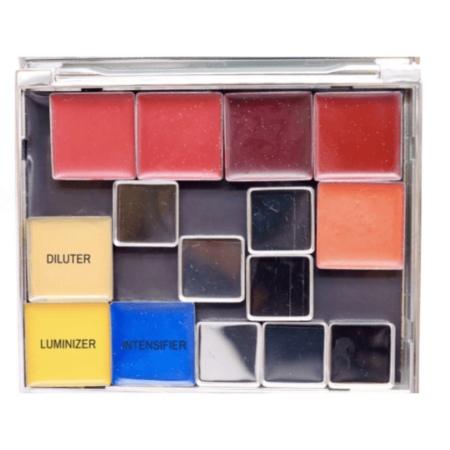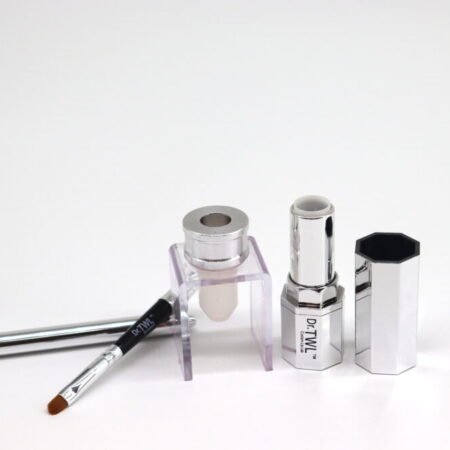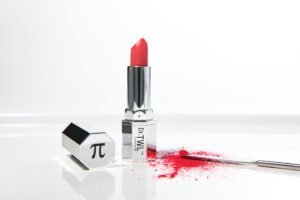 https://drtwlpharmacy.com/wp-content/uploads/2020/11/Edible-Lipstick-Skincare.jpeg
400
400
Justin Teo
https://drtwlpharmacy.com/wp-content/uploads/2019/11/Pharmacy-Logo-1-300x97.png
Justin Teo
2020-11-22 18:13:22
2021-05-27 16:40:49
Edible Lipstick with
Cosmeceutical Benefits