SKINCARE MAKEUP HYBRID FOR REACTIVE SKIN
Dr.TWL Pharmacy is a one-stop conscious makeup lab emphasising cosmeceutical active ingredients, turning the skincare makeup hybrid into a fully customisable reality. We also advocate zero packaging and product waste with maximum cosmeceutical benefits. Read on in our brand FAQ to find out what's in our DNA.
Tell me more about the Pi- π Cosmeceutical Custom Makeup Lab.
The custom makeup lab is headed by accredited dermatologist Dr. Teo Wan Lin, a prominent researcher in the area of cosmeceutical skincare development and also the founder of Dr.TWL Dermaceuticals, one of the key dermatologist -formulated cosmeceutical lines available on the Asian market. The Pi- π Cosmeceutical Custom Makeup Lab offers an entire range of skincare makeup ranging from eyeshadows, blush/highlighters, concealers, colour correcting makeup, CC cream and lipsticks, which we can customise to any shade! Ready to wear full face palettes are also available. These include a minimum of 4 eyeshadow colours, 2 blushes/highlighters and 4 lipstains.
What is so special about the Dr. TWL Makeup Lab?
Consciousness sets us apart. The lab produces makeup formulas based off the conscious beauty concept. This is with minimal synthetic additives and organically sourced plant actives, having an emphasis on dermatologist- developed formulas.
"While the concept of 'clean beauty' may be controversial in skincare formulas, it is 100% achievable with makeup – as the nature of pure pigments allows it to remain stable as solids. The obvious benefit is that there is zero/minimal risk of sensitivity with such formulas. An important consideration to dermatologists who treat individuals with reactive skin. The emollient nature of our cream formulas is achieved with stable distilled plant seed oils, repairing the skin barrier – the fundamental requirement in skincare makeup hybrids," founding dermatologist Dr. Teo Wan Lin.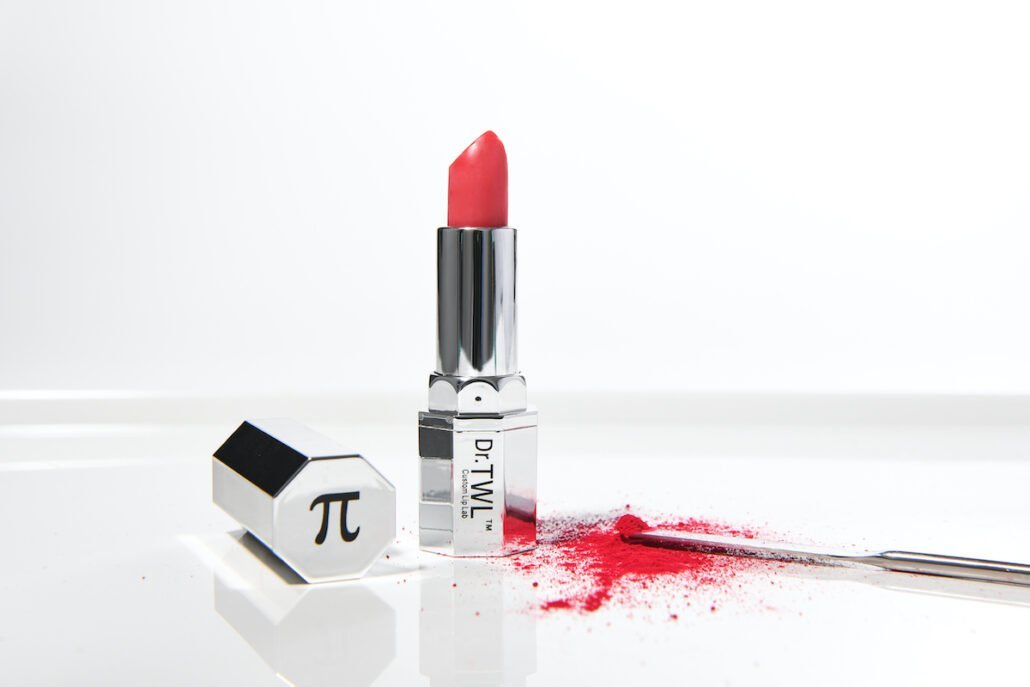 Our engineers develop novel materials that are also environmentally sustainable, with advanced material science technologies for skincare makeup – ranging from application tools like the smart blender to refillable makeup packaging. We focus on eco-conscious packaging solutions, and package all skincare makeup in reusable palettes with refillable magnetic tins. There is zero manufacturing waste as we custom-compound all makeup products to individual orders. The custom-compounding process utilises pharmaceutical grade pure active ingredients. This minimises the risk of environmental lead contamination, a problem in mass produced makeup.
I have trouble matching my skin tone for store concealers and foundation colours. Does the makeup lab cater to all skin tones?
The lab also offers skin-tone matched cosmeceutical skincare makeup. This is unlike mass market cosmetic brands which offer limited colour selections catered for all skin tones. Did you know that there are more than 110 skin tones charted based on our scientific skin tone analysis system? Our concealers and foundations (the CellTalk Cosmeceutical CC Cream is our best seller!) are all customisable to fit your unique skin-tone and undertones.
What is the Advanced Colour Science System about?
Skincare Makeup Hybrids – Personalised to Skin Tones
Our full lip colour skincare makeup hybrid palettes are distinct as they are all coded according to your skin tone. Discover your skin tone match using our online guide here. Or book an appointment with your Colour Scientist, available in ready to wear cool, neutral and warm skin tone palettes.
The palettes are based off a skin tone classification used in dermatology and in determining one's susceptibility to the ageing process, known as the Fitzpatrick Classification System, which classifies all human skin tones into 6 categories— from type 1 to type 6 prototypes. We then conduct our colour science research with the preferences of leading artists and makeup veterans, based on colour theory of complementary colours for each skin tone. This is the system our Colour Scientists work with for lip colours for our clients. Our lip colours are classified under three different looks, Classic, Sexy and Nude. Instead of a single shade of red for all skin tones, we have fine-tuned the perfect shade which will look best on every skin tone! The lip care ingredients for the lip serum includes a fully edible phytoceramide formula and anti-ageing salmon roe DNA.
We tailor our colour science system to recommend the best lip serum colours suited for each skin tone, whether you are light, medium, tan or dark skinned.
Is this only available by appointment or in person customisation? Can I order it ready to wear and still enjoy the benefits of this bespoke colour service?
We have the ready-to-wear Skin Tones Full-Face Palette. It contains skincare makeup formulas for eyes, cheeks and lips, available for Cool, Neutral and Warm Skin Tones which has 10 Lipstick colours, 4 classic cream eyeshadow colours (black, dark grey-iridescent, grey and brown included) and 2 cream blushes.
When will I receive my order?
We freshly compound the skincare makeup in our palettes. Upon receiving your order, our team processes it and ships the order out within 3 working days. The palettes have an expiry date of three years from date of order if they are unused and unopened. As with all skincare, we recommend a shelf-life of 1 year from opening for the eyeshadow and blush formulas. For lipsticks, we recommend 6 months due to hygiene considerations with use.
Are there any preservatives in your formulas?
Our specialty cream eyeshadow and blush formulas are proudly made preservative-free and freshly compounded in our custom lab. The pure mineral colours (all FDA-approved for sensitive areas like the eyes and lips) are processed with our proprietary infusion of stable pure plant oils. These are from organic sources, and scientific studies indicate that they moisturise, anti-age the skin. They also simultaneously inhibit bacteria growth naturally.
The original skincare makeup edible lipsticks – LipSerum and LipStain Formulas come from a 100% edible formula. The formula also contains a potent anti-ageing cosmeceutical active – Salmon Roe DNA and phytoceramides. Phytoceramides are healing molecules derived from plants, and mimic the body's natural ceramide barrier function. Traditional sources of ceramide on the other hand are from animal or synthetic origin.
https://drtwlpharmacy.com/wp-content/uploads/2019/12/Functional-Makeup-Skincare.jpeg
400
400
Justin Teo
https://drtwlpharmacy.com/wp-content/uploads/2019/11/Pharmacy-Logo-1-300x97.png
Justin Teo
2020-12-15 16:38:51
2021-01-12 12:55:58
Skincare
Makeup Hybrid