Best Lip Balm for Dry Lips: Dermatologist's Complete Guide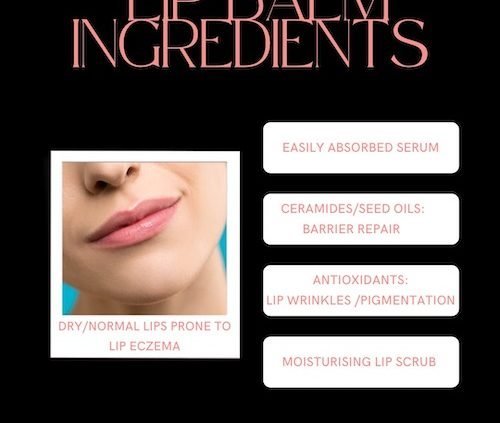 Best Lip Balm for Dry Lips: Dermatologist's Complete Guide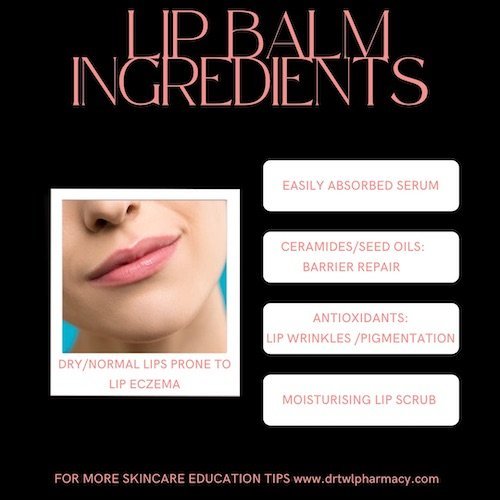 Looking for the best lip balm for your dry lips? On that note, ever wondered what is the difference between a lip balm, lip serum, lip gloss and a lip mask? Well ,these are so many terminologies which can certainly be confusing. However, whatever it is, this article is a useful guide to lip care ingredients. If you are suffering from dry lips, here are some important tips for the active ingredients you should be looking out for in a quality lip balm. These tips from an accredited dermatologist in Singapore involve formulation, active ingredients and cosmetic acceptability. Read on in order to know if your lip balm is delivering the results that you want.
A lip care ritual is important. We often neglect the health of lips because many do not find it convenient or pleasant to apply products on their lips. It is crucial to know this: your lips age as well. Therefore, do not neglect to take care of your lips.
The Best Lip Balm for Dry Chapped Lips
First, understand why your lips are chapped. Specifically, do you have lip flaking, pain, stinging or even bleeding? If you have these symptoms, it is no longer just a dry lip problem. You may have lip eczema, also known as cheilitis. For this, you will need medical treatment. If you are having dry lips from taking an oral medication for acne, known as isotretinoin, you have cheilitis which needs to be evaluated by a dermatologist. In this case, self medicating with over the counter lip balms may worsen the condition. Nevertheless, if you are prone to dry lips and perhaps want to prevent and treat your symptoms, here are active ingredients to look out for.
Dermatologist's Guide to Choosing the Best Lip Balm for Dry Lips
"The lips are more sensitive than other parts of facial skin because it consists of thinner membranes. We know this as the mucosa. It is key that we should understand the type of active ingredients in lip balms in order to make an informed choice about which lip balm or lip care product to buy," according to Dr. Teo Wan Lin, accredited Singapore dermatologist and Chief Scientific Officer of Dr.TWL Dermaceuticals.
"A lip care product ideally should serve two functions. The first is that of enhancing the cosmetic effect. This is usually the incentive that one needs to apply a lip balm for prevention of dry lips. Otherwise, most skincare users find it inconvenient to include that as part of their skincare regimen. Most of the time, by the time symptoms develop, it may be too late.
The second function is that of repairing the thin and delicate mucosa of the lip area. Additional active ingredients such as antioxidants in lip balms can help to serve as a natural preservative, avoiding chemical based preservatives which may have questionable long term effects. The lips generally absorb what we apply on it, and also because of the location, the ingredients should be food safe as well. The FDA has separate requirements for eye and lip product regulation. This is because of the thinner mucosa and also the risk of systemic absorption. These areas are more prone to irritation. Hence, we prefer food safe ingredients and edible formulas."
Causes of Dry Lips or Cheilitis
The lips are prone to dryness because of the contact with the salivary enzymes. Also because certain individuals end up using inappropriate lip balms or other lip care products. Harsh facial cleansers can also cause dry lips. Habit lip smacking, where one constantly licks the lips, can also cause excess lip dryness.
What is in an Ideal Lip Balm? Can we use Moisturiser instead of Lip Balm?
In addition, one should bear in mind that a lip care product is actually a specific moisturiser for the lip area. How does the lip requirements for moisturizer differ from that of the skin?
Firstly, it is cosmetically unacceptable to use a moisturiser directly on the lips because of its creamy formula. It ideally it should be a translucent or a transparent formula when applied on the lips.
It should also feel light enough and comfortable for daily wear. This includes reapplication throughout the day. The other aspect has to do with the true moisturizing function of a lip balm. The best lip balm should contain a high amount of moisturizing ingredients. Traditional moisturisers which are safe on the lips would also be food-grade moisturisers.
Phytoceramides are a great choice of ingredients in your lip balms. This can be derived from plant seed oils. Shea butter for example, is a derivative from the seed of the nut of the African shea tree.
Choosing the Best Lip Balm, Lip Serum or Lip Scrub
Packaging matters – Tub, Stick Tube or Palette?
First of all, it is edible phytoceramides that are used in the Barely There Lip Scrub which also functions as an effective lip moisturizer. The form of lip balms can be in a tub or in a stick form. Stick forms are generally preferred because of hygiene reasons as opposed to tub formulas, which requires one to stick their finger into the tub.
If you are looking for a gloss, it is best for it to be in the form of a tube. The ideal applicator is one that does not compromise hygiene or convenience. In the case of the Ultra Intensive Treatment Lip Plumper, it has a hygiene feature with a squeeze through applicator inbuilt in the lip tube. This ensures hygiene and maximum preservation of the active ingredients.
Are Lip Scrubs Necessary?
The micro crystals in the Barely There Lip Scrub dissolve onto your lips forming a layer that traps moisture and also prevents evaporation at the same time. The tiny crystals exfoliate and leave your lips looking radiant, fresh and ready for application of your lip serum.
Defining the Best Lip Serums For Dry Lips
Lip serums are essentially of a different texture from traditional lip balms. Traditional balms may leave a waxy appearance on the lips. The LipSerum Stick by Dr.TWL Dermaceuticals is a perfect prototype of a lip balm product with the texture of a lip serum. Ideal serums whether for face or lips are by definition readily absorbable through the skin. These feel invisible to the wearer, perfect for those who do not like a sticky feel on their lips.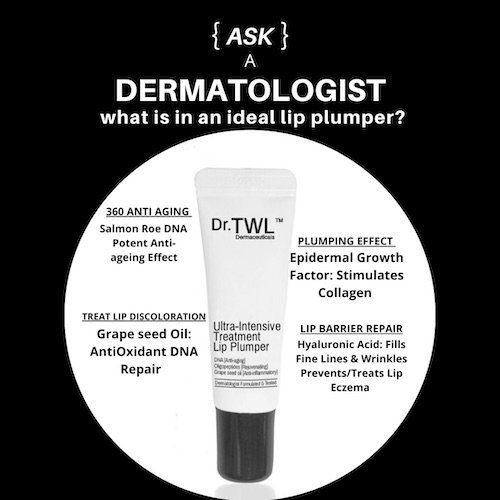 The ideal lip serum formula is transparent and at the same time leaves a smooth, moisturized appearance of the lips. It also minimizes fine lines and wrinkles. This type of lip serum is superior to any lip balm which you may be looking for. It is far better than those that leave a waxy appearance or finish on your lips. It is also more likely than your lip balm product to contain active antioxidant ingredients such as grapeseed oil extract, and also vitamin E. This is because ingredients such as hyaluronic acid also tend to be stable in a serum formula.
An Edible Formula for Your Lips
A pure edible formula is also preferred in lip care, because of the sensitivity of the lip area. Vitamin E is present in the lip serum stick as a natural edible preservative. There are no other additional additives in this edible formula. It is critical for you to ensure that your lip care product is safe because we apply it on the lips. This means it is able to be absorbed more dramatically. It can also be swallowed as it comes into contact with your food. The lip products by Dr.TWL Dermaceuticals are all made of a purely edible formula. If you are looking for a lipstick that is also a lip care product, the LipSerum Stick is customisable in various shades for a beautiful finish.
Why You Should Care for Your Aging Lips Too
The lips are a prominent focal point of one's face. This is the reason why traditionally, we regard lipstick as one of the most important makeup products. By the time lip discolouration, fine lines and wrinkles develop, it is too late. Widespread wearing of face masks in the COVID 19 pandemic has also increased the incidence of mask lip. Mask lip essentially is due to chronic friction between the lips and the mask, worsened by contact of saliva with the skin. It is a form of lip eczema.
The Best Lip Care Products Can Have a Plumping Effect Without Irritation
Many may be concerned at going for lip fillers for lip plumping. Well, if you have a good experience, by all means, go for it. However, every face is built differently and unless you are going for full face plastic surgery, bear in mind that thin lips may appear more harmonious with your existing facial features. However, thin lips do not have to be dry, or shrunken. These are the results of poor lip care. Also, do not use ingredients that intentionally cause burning or stinging, to cause lips to swell. That is dangerous and is essentially a form of irritant contact dermatitis.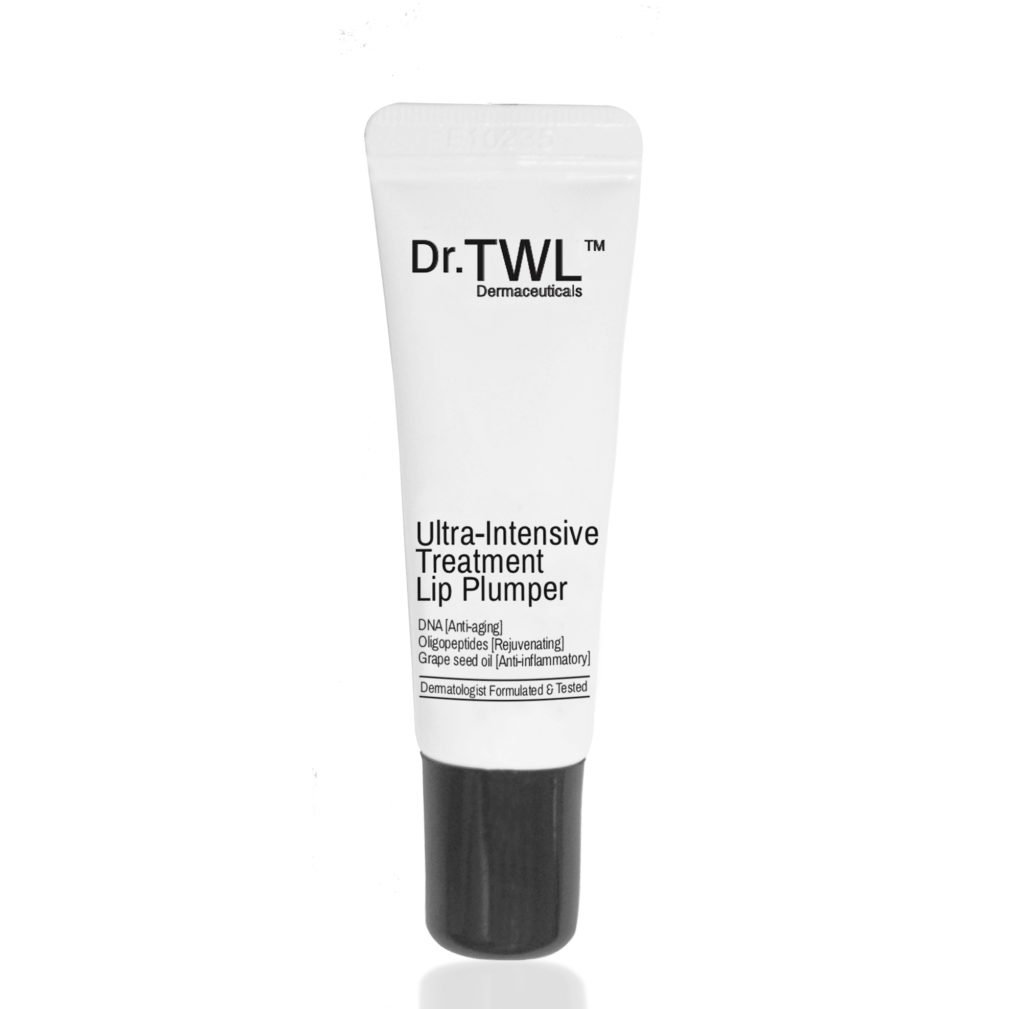 Best Lip Balm in a LipSerum Stick?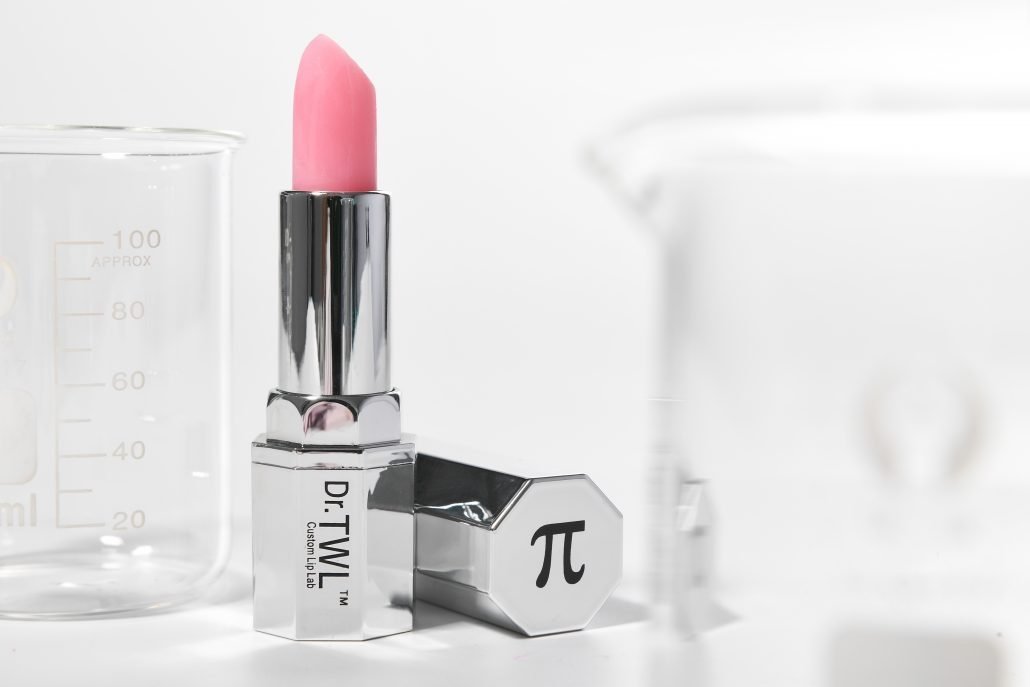 The Lip Serum Stick is a combination of a lip serum and a lip balm. It is formulated with the solid texture of a balm but readily melts into a serum. Traditional lip balms have an uncomfortable waxy texture which also functions only as an occlusive. This means that it prevents transepidermal water loss. It does not repair your lips or have anti-ageing benefits for example.
The terminology between lip balm, lip serum lip gloss can be confusing. One common function is that of moisturizing lips. The differences are in the texture and active ingredients. Hyaluronic acid is a food safe and highly effective ingredient that we usually incorporate in serums or glosses. It is not stable in a solid form, such as in a lip balm stick. It is incorporated in the Ultra-Intensive Treatment Lip Plumper which has a gloss formula.
Your Lipstick can also be an Anti-Aging Lip Care Product
The LipSerum Stick formulated by Dr.TWL Pharmacy is from the Custom Lip Lab. It contains all the benefits of an anti-aging lip care product, and also brilliant intense food-safe colour that is highly pigmented. It is now available in the Infinity Palette, which allows you to be your own color scientist and mix all the lip colours you like!
https://drtwlpharmacy.com/wp-content/uploads/2022/01/Best-Lip-Balm-Benefits.jpg
500
500
Justin Teo
https://drtwlpharmacy.com/wp-content/uploads/2019/11/Pharmacy-Logo-1-300x97.png
Justin Teo
2022-01-10 23:52:36
2022-01-11 00:01:59
Best Lip Balm for Dry Lips: Dermatologist's Complete Guide