Best Sunscreen and the Worst for Singapore Weather: Dermatologist Guide 
Best Sunscreen and the Worst for Singapore Weather: Dermatologist Guide 
Are you looking for the best sunscreen in Singapore? What makes sunscreen effective? Turns out it is not just the formulation that's important, but also how acceptable it is when applied on skin! This is why even if a sunscreen encompasses the best active ingredients, it will rank the worst by users if it leaves an unsightly white cast or smells bad.
In Singapore, it's not just physical heat and humidity that aggravates skin discomfort for those who suffer from skin conditions. Also, be aware that when you're indoors, ultraviolet light can penetrate our windows and curtains. This triggers off flare ups as well. So if you suffer from a skin condition such as rosacea, invest in your skincare regimen and also appropriate treatment with a dermatologist. Also take care to avoid triggering factors such as direct sunlight exposure. This means seeking shade from 9 am to 5 pm. Dermatologists recommend using appropriate broad spectrum sunscreen, but how do we know if the sunscreen is working at all?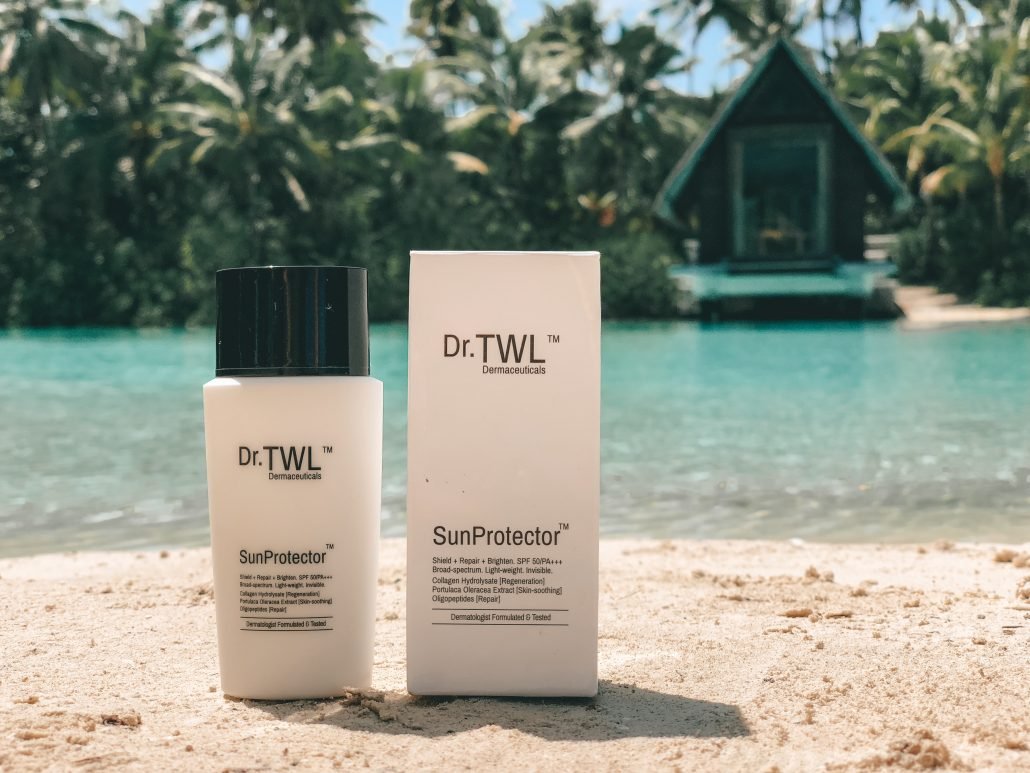 A mindset towards sunscreen
In Singapore, sunscreens are not regulated as a medical product but rather as a cosmetic. So for now, it is up to the consumer to do their brand research. Generally, for those who suffer from chronic skin conditions or on prescription medicine that can increase the risk of photosensitivity, they should check with a dermatologist for a dermatologist recommended sunscreen that fulfils all the above requirements.
Additionally, the mentality and mindset towards using sunscreen must change. Rather than just purely from preventing aging or preventing skin cancer intervention, one should look at it as a proactive form of preserving your natural skin resilience. This is very much like how we are advocating the use of antioxidant skincare. In terms of skin treatments, photon light therapy when delivered in an appropriate way, can also have skin healing properties especially after you know sun exposure in combination with the use of sunscreen. This article summaries key issues on the topic, reviewed by a board certified dermatologist.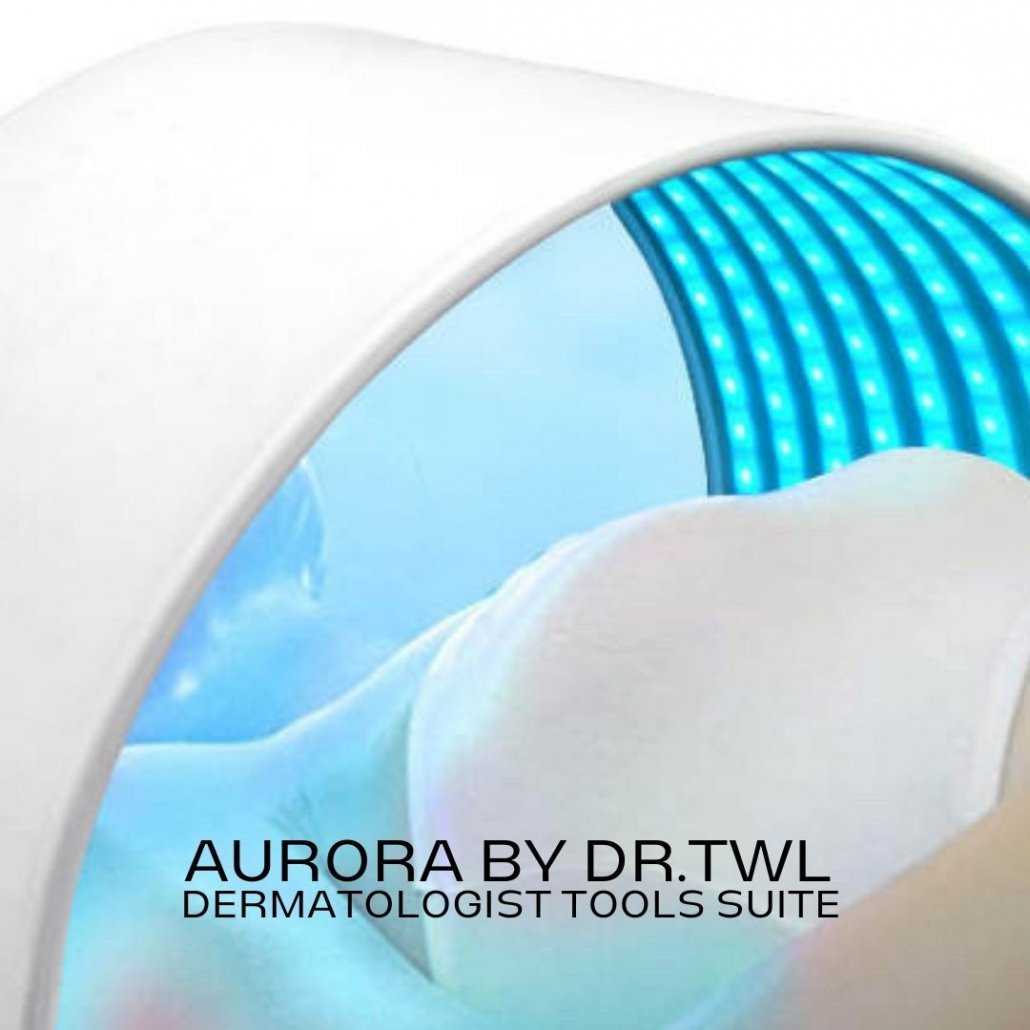 Here are some myths and facts our dermatologist Dr. Teo Wan Lin, founder of Dr.TWL Dermaceuticals, wants to set right in this article – which we hope can help serve as a guide to choosing the best sunscreen if you live in Singapore.
1. Sunscreens make my skin oily
Fact: many effective sunscreens must contain a oil vehicle
Myth: the sunscreen will feel oily and make my skin oily
Singapore's weather can make it seem tricky choosing the right sunscreen.
This is because the base of effective sunscreens are usually in an oil vehicle. Gel formulas are rarely prescribed for any skincare in a dermatologist's practice because gels dehydrate the skin. Gels have a higher component of dehydrating preservatives like alcohols. Also, they are less effective because the chemical component of sunscreens tends to be more stable in oil emulsions. The best sunscreen formulation is one that has the correct balance of both oil and water. This is what dermatologists call a lightweight emulsion. An emulsion balances both the effectiveness as well as the cosmetic acceptability of the product. An emulsion sunscreen is the sunscreen type best suitable for Singapore's hot and humid weather.
2. I need a special type of sunscreen formulated for oily skin
Fact: Sunscreen can break skin out under certain conditions
Myth: Different sunscreens suit different individuals
Consider if you are acne prone. Do you feel that your sunscreen breaks you out? Especially when you wear a mask in Singapore's humid weather? This is likely the cause: dermatologists consider some components in sunscreens comedogenic under occlusion. This means that while they usually do not cause problems, when you sweat under a mask, these ingredients can cause pimple flare ups.
However, dermatologists do not recommend different sunscreens for different skin types. The best sunscreen is one that is universally tolerable by all skin types. Individuals with sensitive dry skin as well as those who have acne prone, oily skin.
If you suffer from maskne, use a UPF face mask.
3. Sunscreen should be fragrance and allergy free
Fact: Sunscreen allergies are real.
Myth: Fragrance free sunscreens are not realistic for most people.
The basic function of a sunscreen is sun protection. This means it must contain both SPF 30 + minimum as well as broad spectrum ultraviolet protection. Broad spectrum protection means that it covers both UVA and UVB spectrum.
This can increase the risk of photo aging as well as skin cancer development. Traditionally dermatologists advocate fragrance free skincare. However, for certain products, it is simply not practical for the average user.
The natural smell of physical blockers is quite an unpleasant smell. It also has a cakey, whitish texture. Going completely fragrance free is not such a practical option for products like sunscreen. Would you use a product which feels and smells unpleasant.
This is especially important as dermatologists know the sunscreen is only as effective as the user actually applying it correctly. This means reapplying it frequently too.
Physical blockers especially have an unpleasant scent. However, physical blockers like zinc oxide and titanium dioxide are both very important and effective sunscreen ingredients. In fact, physical blockers are sunscreen recommendations by dermatologists for those with sensitive skin because they cover both the UVA and UVB spectrum and also do not tend to irritate skin.
Sunscreen sensitivity often arises from chemical blockers of UVA. Sunscreen sensitivity can occur more often in those with eczema, areas of broken skin, especially in a hot and sweaty environment.
A New Standard of Skincare – Allergen Free Fragrances
Our ability to smell pleasant scents is crucial for our overall well being. This is a sensorial approach to skincare that contributes to overall psychological wellness.
Alergen free fragrances refer to a subset of selected fragrances in the cosmetic industry that have been evaluated to have low to minimal risk of allergenicity. This is the preferred option for our skincare formulations. This is the case for our pharmacy's sunscreen.
4. All sunscreens leave a white cast on my face
Fact: Many sunscreens do have a white cast because of physical blockers. However, the best sunscreen formulations can adjust to the user's complexion. Asian formulated sunscreens are best suited for asian skin tones and skin of colour.
Do you think applying sunscreen leaves a white cast, and that is why you dislike applying sunscreen? Many sunscreens are formulated for Caucasians, who are of a lighter phototype than Asian skin. For oriental skin it is important to consider that you may actually struggle with having a whitish cast for western formulated sunscreens.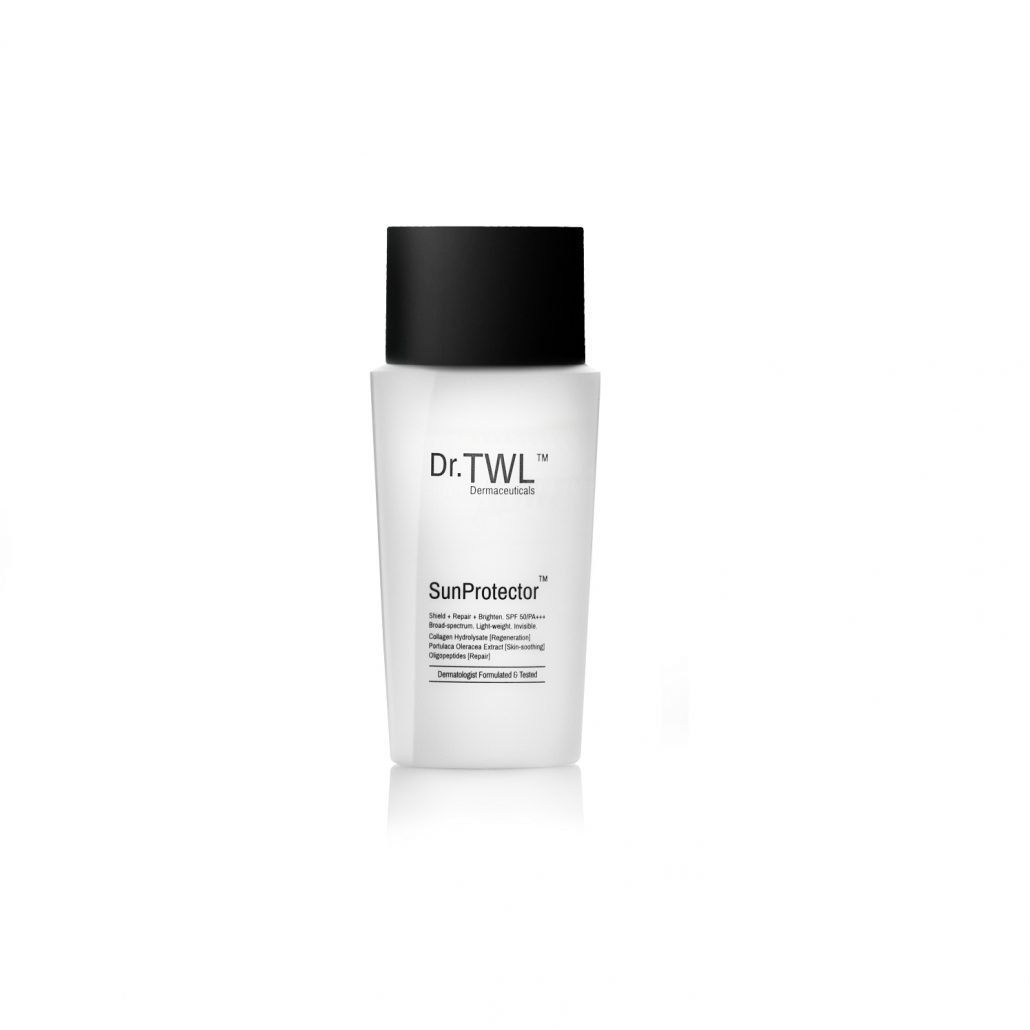 5. Sunscreen causes my makeup to pill
The worst sunscreen to wear underneath your makeup is one that pills! If the sunscreen causes pilling when makeup is applied on top of it, it is a sign that you are either not applying it correctly, or it is poorly formulated.
Cosmetic brands that carry both sunscreen and foundation may be the best choices for sunscreen. It is likely that they did test the compatibility of both. These are very important considerations which must be factored in your choice of a sunscreen.
6. An effective sunscreen is not just for anti-aging, but also for sensitive skin
Do you stay away from sunscreen because you suffer from sensitive skin? This is a myth, if you suffer from photosensitive conditions such as eczema or rosacea, not wearing sunscreen will definitely trigger off flare ups of your condition. The same if you have oily acne prone skin or are on retinoids for acne.
Choose an effective sunscreen that doesn't just block the UV rays but also is well tolerated by your skin. The key here is that the UV-blocking components often trigger skin allergies. This is especially so when one is sweating. Sweat contains certain waste substances which irritate skin. The other factor in the era of COVID-19 is maskne. Wearing a mask over sunscreen can increase the risk of comedogenicity as well as occlusion. For this reason, a suitable sunscreen for sensitive skin, oily and acne prone skin types may be in the form of a textile with ultraviolet protective factor instead.
7. Sunscreen formulation is important – as is user acceptability and compliance.
Cosmetic acceptability, pleasant texture, smell and appearance increases user compliance of sunscreen.
Best sunscreen strategy for skincare enthusiasts
Sunscreens can enhance skin resilience. Skin resilience is a concept that has been explored recently because of an increase in knowledge about the skin microenvironment. This includes the skin microbiome, as well as contributing microenvironmental factors that can improve the skin's resilience. The skin's resilience is what enables it to maintain a healthy balance in extreme weather. It improves skin immunity which helps chronic skin conditions. It is also helpful in sun protection measures in photoaging.
The inherent value of using sunscreen isn't just about preventing skin cancer. It also blocks damaging ultraviolet rays that increase oxidative stress. All these accelerate photoaging. Look beyond just the basic UV protective properties of a sunscreen. All dermatologist recommended sunscreens do meet the basic SPF 30 broad spectrum production.
The focus now of our cosmeceuticals are botanical actives that increase the antioxidant capacity of the sunscreen itself. The ideal sunscreen when applied onto sk, blocks off the UV rays and improves the skin's reserve of nutrients. That helps to fight off oxidative stress. Free radical damage is a cause of skin cancer and also skin aging.
8. Add antioxidants and LED Photon Light Therapy to your sunscreen strategy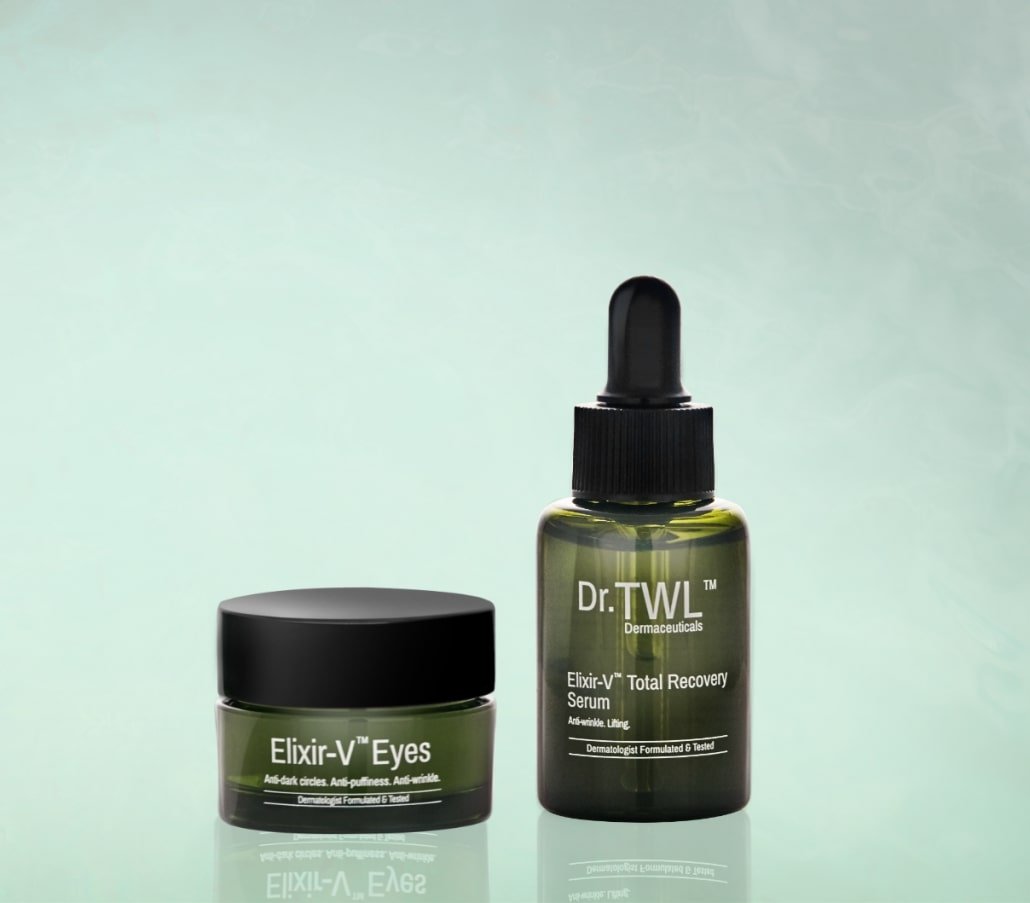 Antioxidants are in your serum, lotion and now your sunscreen and foundation. Antioxidants are an important part of sunscreen formulation in our pharmacy. What is known so far is that many botanical extracts have good effects for sun protection. In particular Brassica oleracea, derived from the broccoli and cauliflower group of plants. Portulaca extract included in the SunProtector also increases antioxidant properties.
How to Choose the Best Sunscreen for Singapore Weather
Summing up:
Here are some key considerations in choosing the best sunscreen for your needs.
An easy and pleasant to use sunscreen
One that regardless of whether you are outdoors it is important to use sunscreen on a regular basis and reapply every three to four hours.The smell of the sunscreen, the texture of the sunscreen all affect user compliance. The texture should not disturb makeup when it's applied over it.It also should not leave a white cast.
Water-resistance even when you are not doing water sports
Water resistance should be the standard for sunscreens even if we're not doing water sports. This is because the high humidity environment in Singapore makes for a very sweaty skin microclimate.
Understand sunscreen's function
The basic function of sunscreen is to provide broad spectrum ultraviolet protection. Dermatologists recommend a minimum SPF 30. Beyond SPF 50 it is quite misleading for consumers who may feel that they do not have to reapply sunscreen as often. They may then ditch the basic sun avoidance strategies that dermatologists recommend as well.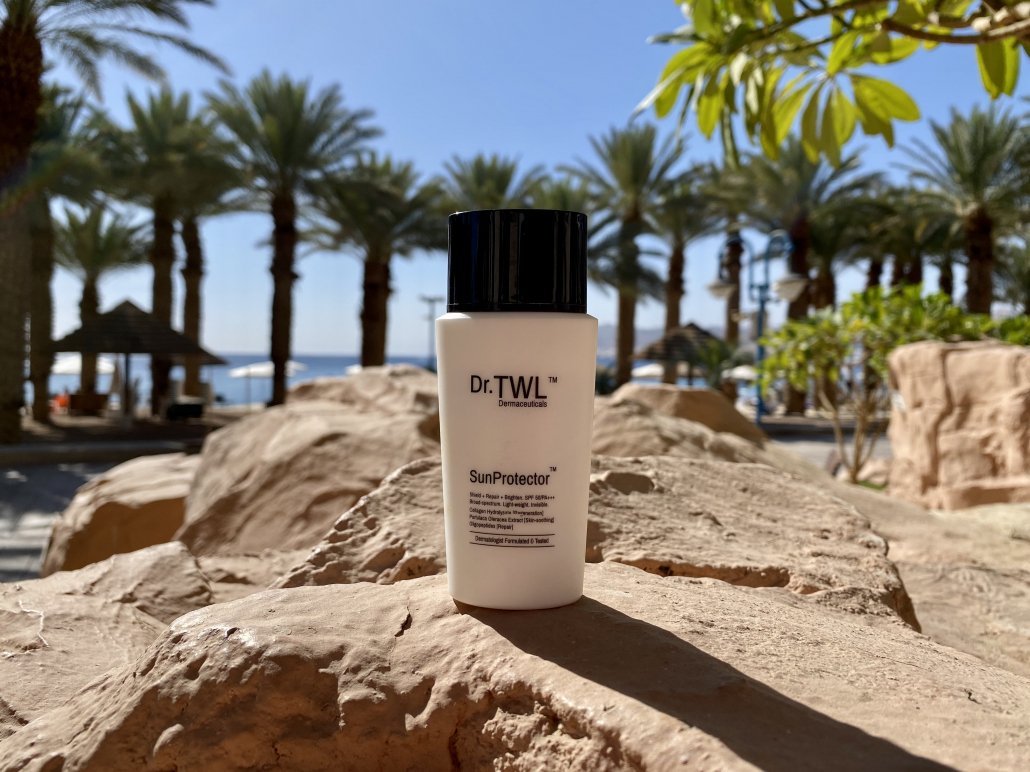 Cosmeceutical sunscreens have additional ingredients that benefit skin
Our pharmacy specialises in cosmeceutical formulations with additional botanical actives. This enhances the photo protective properties of your skincare.
"Incorporate a skincare regimen that builds a resilient skin rather than approaching anti aging purely from the cosmetic point of view. Botox and fillers inherently do not have any anti aging effect in terms of halting or reversing physiological processes involved in skin aging. Rather, they are a temporising measure meant to create an illusion of what is commonly perceived to counter the effects of aging.
Precisely, facial fillers target the loss of facial volume, whilst Botox paralyses or minimises movement of the muscles of facial expression in the short term. However, we are uncertain about how these influences the psychological perception1 of faces in the long term," Singapore dermatologist Dr. Teo Wan Lin.
References:
Teo WL. On thoughts, emotions, facial expressions, and aging. Int J Dermatol. 2021 May;60(5):e200-e202. doi: 10.1111/ijd.15443. Epub 2021 Feb 9. PMID: 33559158. [PubMed]

https://drtwlpharmacy.com/wp-content/uploads/2022/05/sunprotector-eilat-israel-scaled.jpg
1919
2560
Joanne Lim
https://drtwlpharmacy.com/wp-content/uploads/2019/11/Pharmacy-Logo-1-300x97.png
Joanne Lim
2022-05-31 21:18:21
2022-06-01 00:31:10
Best Sunscreen and the Worst for Singapore Weather: Dermatologist Guide